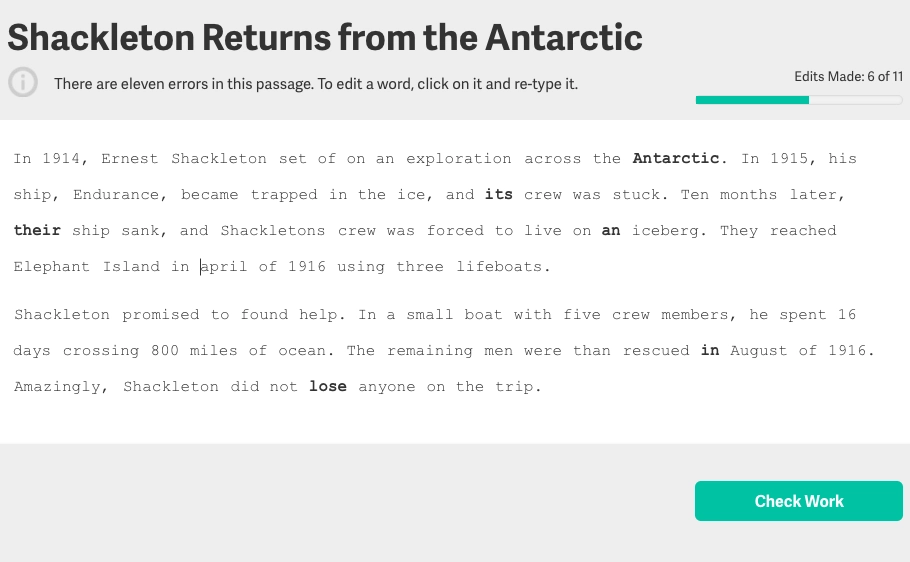 In Quill Proofreader, students are tasked with finding and correcting grammatical errors embedded within a passage. In this exercise on Ernest Shackleton, students have to find and correct 11 errors.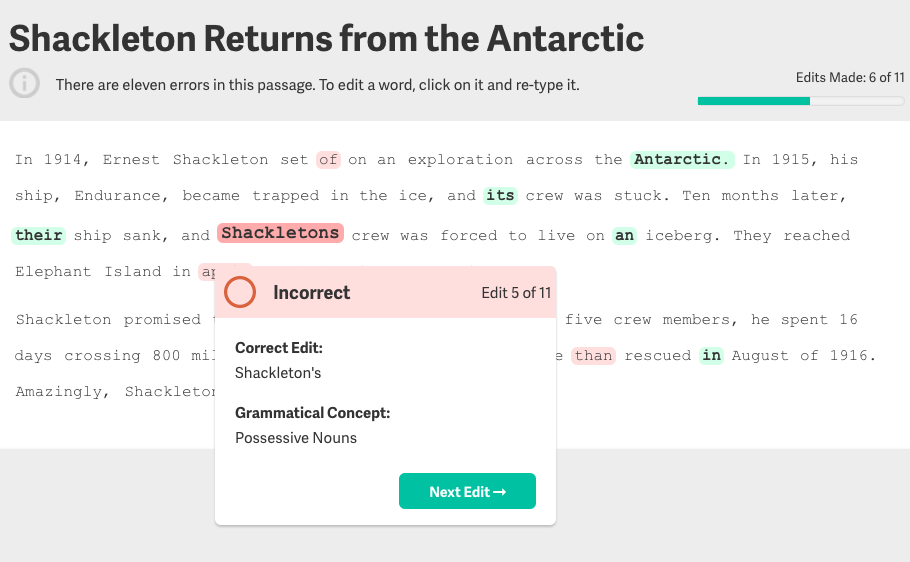 Students are provided instant feedback on their work once they've completed the proofreading. The errors the student missed are highlighted in red, while the errors the student caught are highlighted in green.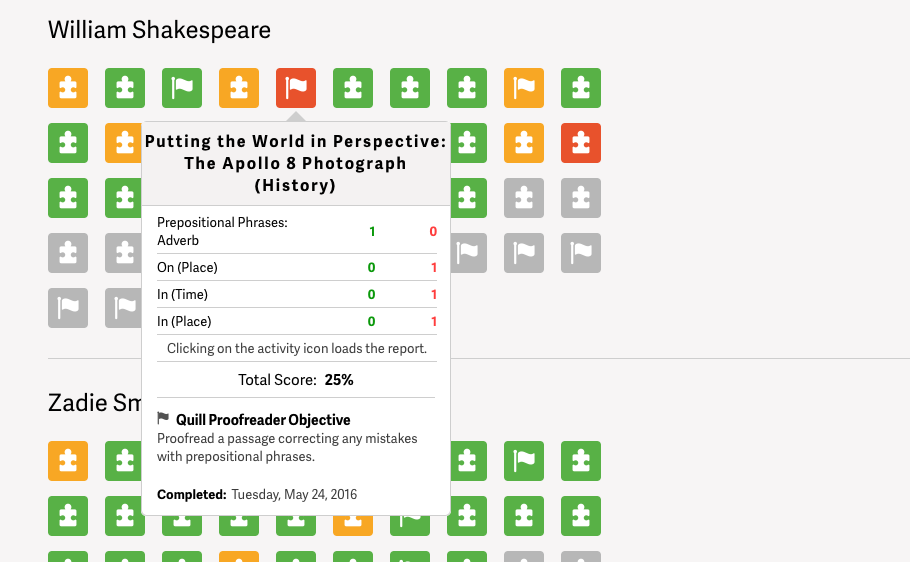 Teachers can use their scorebook report to quickly see which concepts the student mastered and which ones the student needs to practice.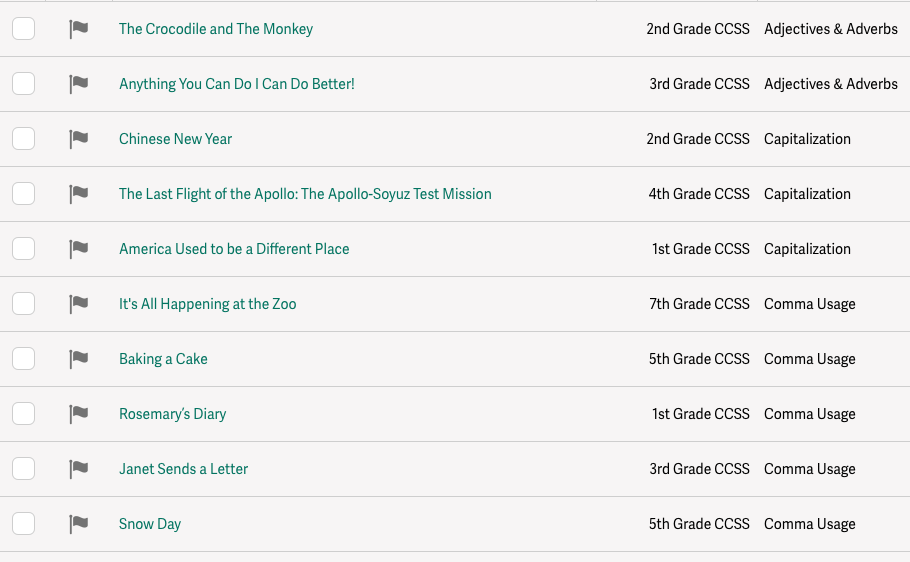 Teachers may access, for free, over 100 expository passages.