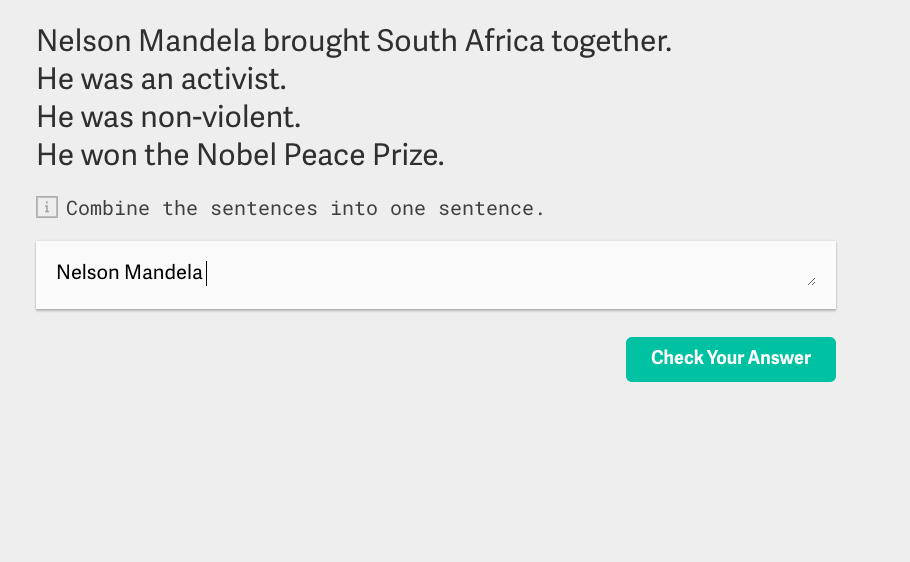 Students practice writing complex sentences by joining ideas together. In this exercise, students write about Nelson Mandela.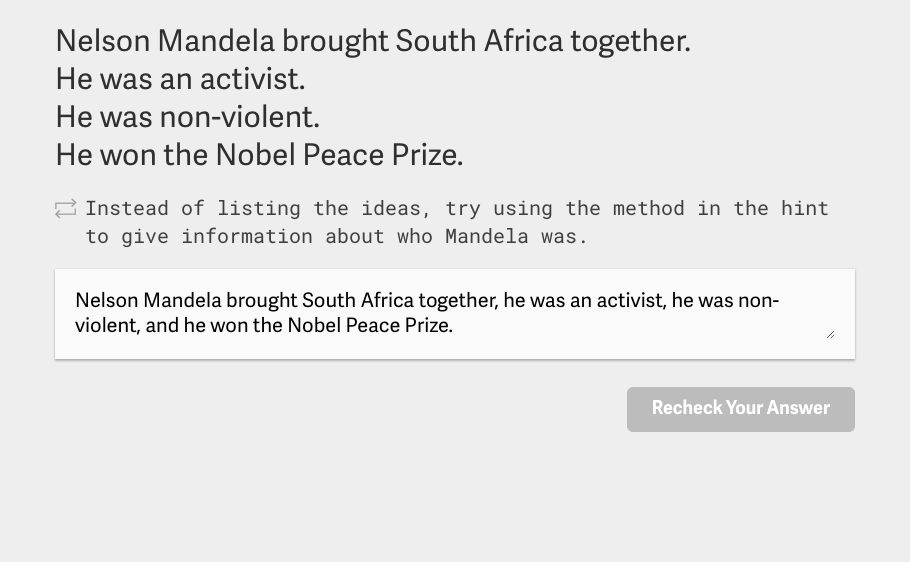 Quill serves instant feedback and hints on the student writing. If students write a run-on sentence, the program recognizes it and serves feedback on it.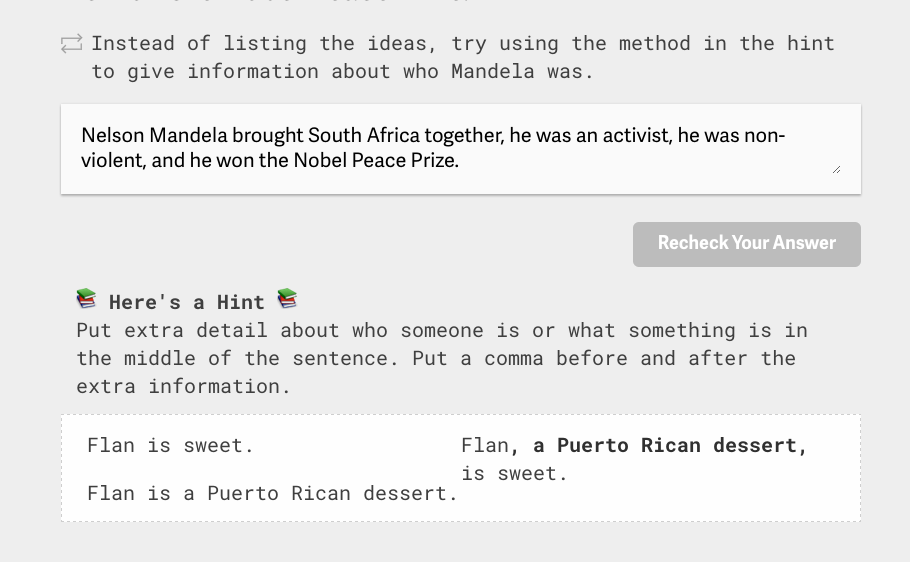 Students are provided with models to help them understand the concept at hand.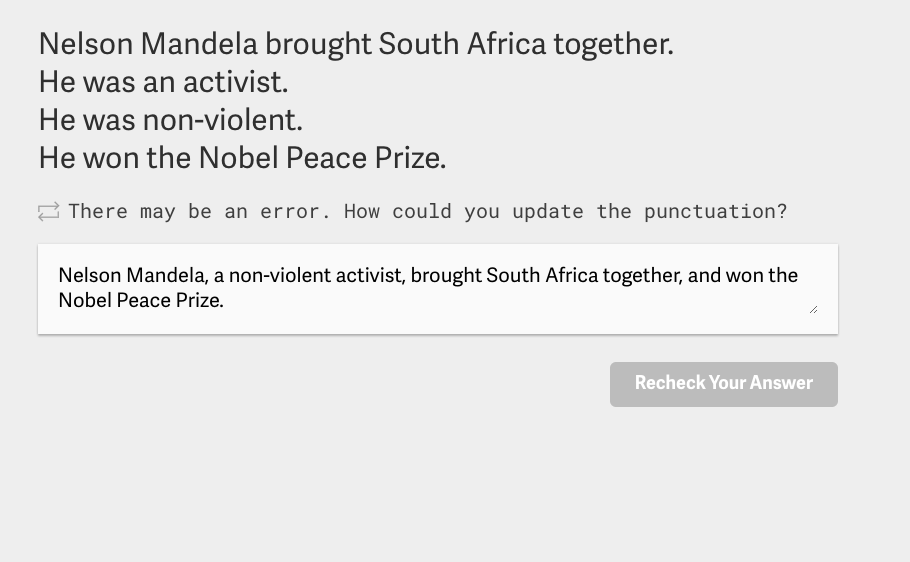 If students are missing punctuation, the program will ask the students to update their punctuation.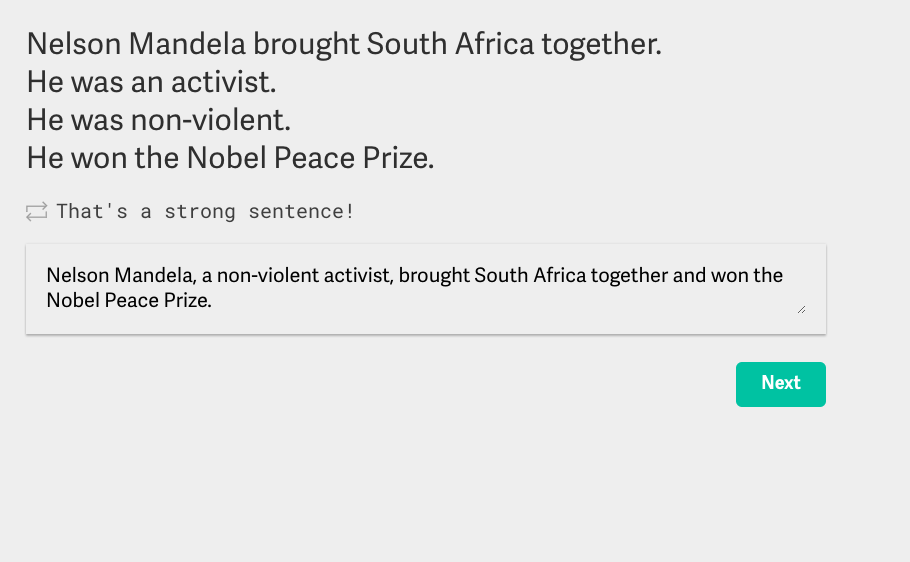 Students continue to revise their work until they produce a strong sentence.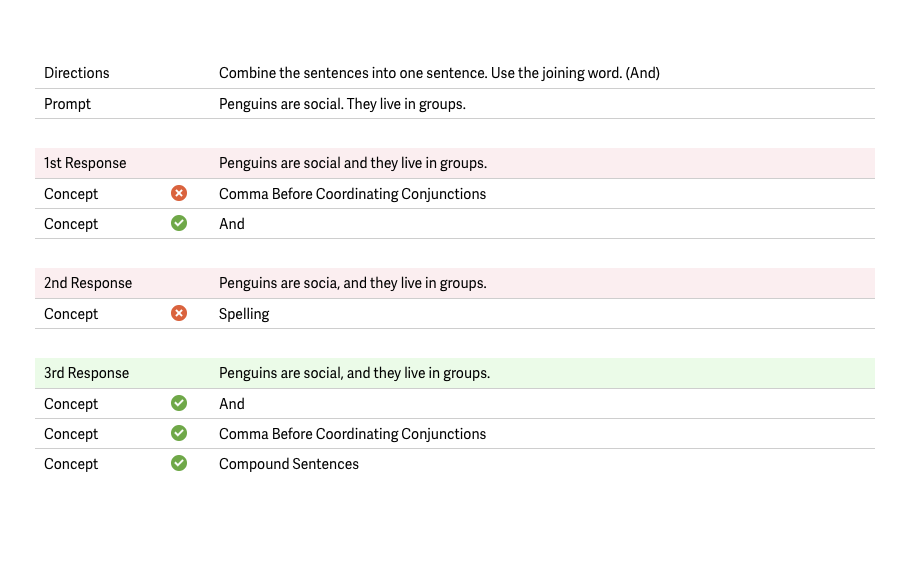 Teachers see reports that state exactly which errors the student made and which concepts the student mastered.