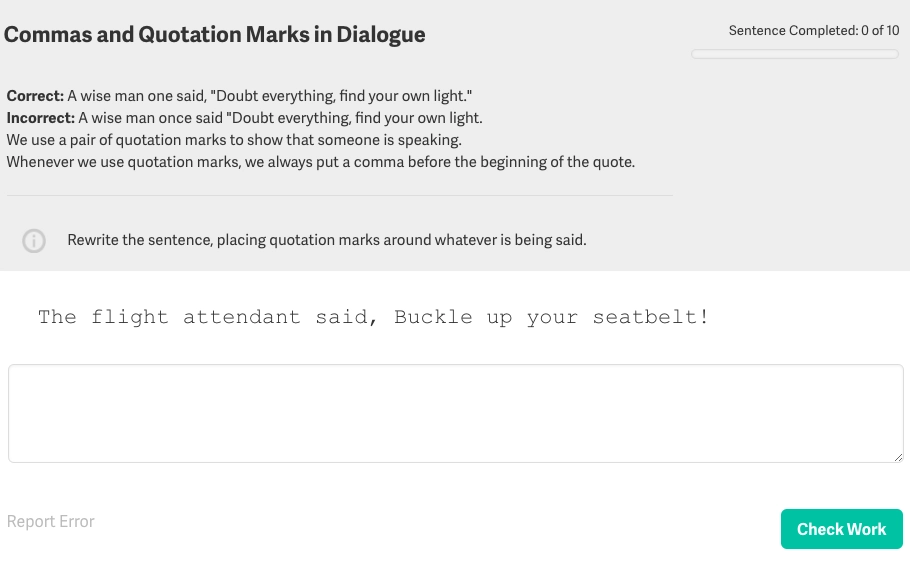 Students are tasked with writing a complete sentence by incorporating proper grammar, punctuation, and spelling.
Students receive instant feedback on the quality of their writing.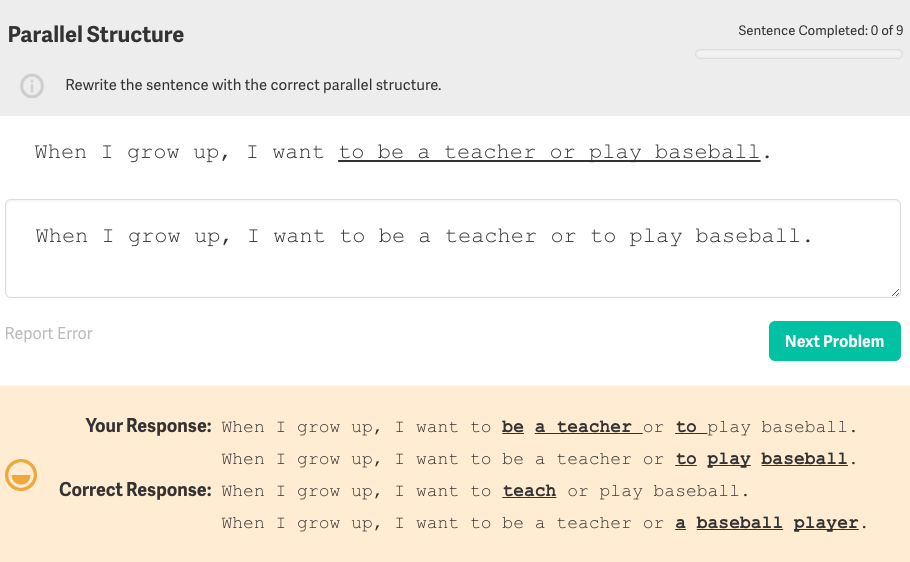 Students are provided with an opportunity to try again if they make a mistake. If, on the second attempt, a student does not write a complete sentence, the program shows the student where the student's error is.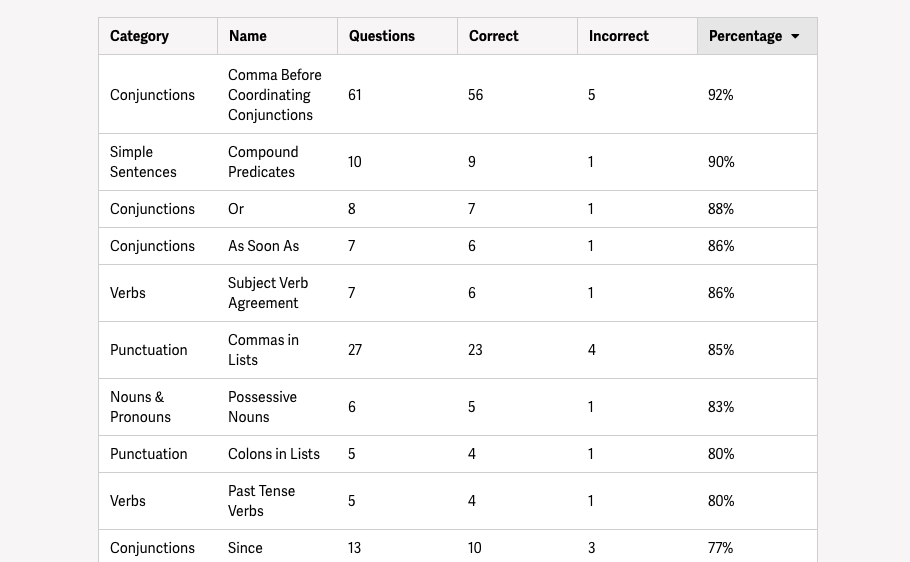 Teachers access in-depth reports that show them how the students have performed on all of the materials over the course of the year.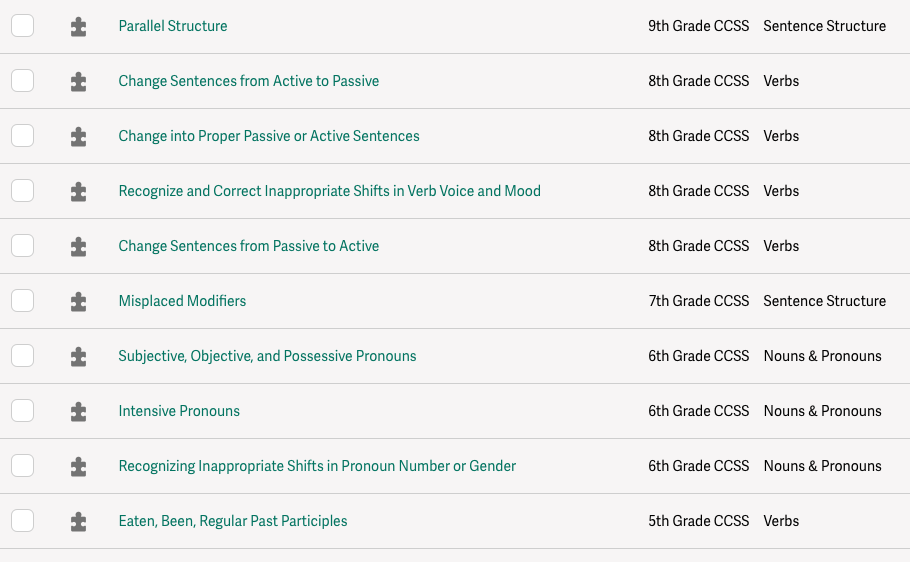 Teachers have access to over 200 exercises aligned with the Common Core language standards.